Speakers
---
Sandra Lehner

Sandra Lehner is a pioneering digital executive based in Switzerland. She has worked as a digital producer for various YouTube channels and as a social media producer on some of the biggest TV brands such as Downton Abbey (NBCU), Sherlock (BBC), and Made in Chelsea (Channel 4). As Head of Content Acquisitions EMEA at Frequency, she brings digital content and TV together on Liberty Global's cable channels. She also develops interactive formats for digital platforms such as Facebook Watch. Sandra is a frequent speaker at international conferences (e.g. MIPCOM), a judge at several web series festivals, and she blogs regularly for industry blog MIPBLOG. She has worked with brands, networks, and digital outlets on innovative storytelling and brand integrations.
---
Lasse Scharpen
 
Lasse Scharpen took his first steps into Hollywood's film and television world by assisting producers of films such as The Ring and Hangover. In the following years he worked as a recording manager and assistant director for various ZDF productions including Wetten Dass…?. In addition to his work for Zweite, he studied production at the University for Film and Television. During this time, he founded a production company with which he has produced three feature films ("Echolot", 2013 / "At Home", 2014 / "Blind and Hässlich ", 2015) all of which celebrated their premiere at the Berlinale. For Bantry Bay, he is responsible for movies and series projects as a producer.
---
Jani Pösö

Jani Pösö is an experienced writer, producer, and entrepreneur. Jani started his career in the late 1980s as a professional writer and restaurant reviewer. His career includes 20 years of experience in advertising as a senior partner, a creative director, and a copywriter. He has a wide experience in different fields of storytelling and in the marketing industry (e.g. managing fashion brands, designing game identities, producing music, theatre, events and clubs, being a freelancer journalist, musician, marketing manager, record store salesman, and The King of Candyland.) His work has been shortlisted or awarded at the Sundance Film Festival, Seattle International Film Festival, Eurovision Creative Days, Mobile Marketing Awards, CICFF, Jussi-Gala, Venla-Gala, Prix Europa, Tampere Film Festival, Toronto Film festival, and Tokyo International film festival. Jani has one wife, two kids, and three small sailing boats.
---
Paul Harather
Paul Harather was born in Austria but spent time growing up in the United States. Since graduating in 1992 from the University of Music and Performing Arts Vienna (Department of Film and Television), he has been working as a director, screenwriter, and film producer. Paul Harather suddenly became famous for his 1993 tragicomedy Indien. Since then, he has proven over and over his special sense for black humor.
---
Florian Reimann

Florian Reimann is the managing director of FR ENTERTAINMENT, a Munich-based film production company. After his graduation from the University of Television and Film in Munich, he gained work experience as a producer both in Germany and abroad. Since 2012, he has also been the managing director of SERIOTEC, an IT company specialized in applications for the entertainment industry, such as the ticketing app DeinKinoticket.de and Yamdu powered by ARRI, a cloud-solution for film production management.
---
Frédéric-Gérard Kaczek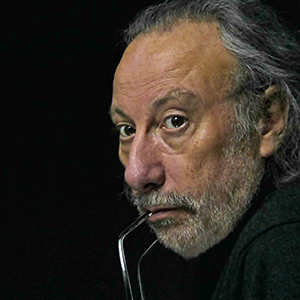 Frédéric-Gérard Kaczek was born in 1949 in Brussels and trained as a photographer, cinematographer, and projectionist in Antwerp and Brussels.
He trained further as a trick camera operator and graphic designer in Brussels and Prague, and as a camera assistant in Grenoble, Munich, and London.
1972 – 1986: First camera assistant and consultant for film technology; 1976: Founder of the AAC, the Austrian Association of Cinematographers; 1987 – 2005: Camera operator; 1991: Founder of the Jewish Film Festival Vienna, instructor and consultant for film technology; 1992 – 2002: Secretary General of IMAGO – the European Federation of Cinematographers; 2005 – present: Founder and Managing Director of EPC KACZEK VISUALS Trading GmbH, sole manufacturer of the KFLECT Reflect Lighting System
Currently developing HMI Parallel lighting with remote controls for pre-installed K-Flectors.
---
Benjamin Swiczinsky | Johannes Schiehsl | Conrad Tambour

Neuer Österreichischer Trickfilm (New Austrian Animation) is a Vienna-based animation studio focusing on narrative animated films and creating profound, authentic, animated characters for film & amp. The studio was founded in 2011 by Conrad Tambour, Benjamin Swiczinsky, and Johannes Schiehsl. While attending the Baden- Württemberg Academy of Film, the three produced Der Besuch, Heldenkanzler, and 366 Tage, three films that celebrated their premiere at the Vienna Film Casino with great media interest. The three filmmakers have subsequently received several awards at both national and international film festivals. Stylistically diverse, they tell stories of figures from the Austrian milieu to which well-known Austrian actors and cabaret artists have lent their voices.
The filmmakers founded their studio in Vienna's city center, a backdrop they have used to produce several entertaining advertisements, visual effects, and award-winning music videos. One of the biggest projects so far has been directing the international co-production Witch Lilli. For the 26-part animated series, they designed exciting and valuable stories on behalf of Austrian Dor-Film and German Trixter Entertainment. Currently, they have several projects under development, including full-length animated feature films and an ambitious series of projects in cooperation with other European partners.
---
Bernhard Hendling

Bernhard Hendling is the Director of Development at ProSiebenSat.1 PULS 4. He develops formats himself, but he is also responsible for scouting and insourcing international license formats.
---
Rosa von Suess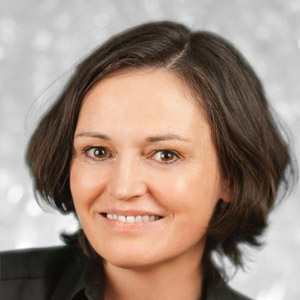 Rosa von Suess is active in teaching and research in the areas of motion picture, format development and production, as well as television journalism. Since 1989, she has played a leading role in the design and production in the areas of radio, television, and artistic media. She has taught and guest lectured at the University of Applied Arts Vienna, the Otis College of Art and Design in Los Angeles, the University of Arts and Industrial Design Linz, and the Berlin University of the Arts. At the FH St. Pölten, she developed the educational television conference, c-tv, and has directed it since 2006. She developed the specialization in TV and Video Production in the master program Digital Media Technologies (2009) and the master's program Film, TV & Media—Creation and Distribution (2016) and the led the research group in media creation at the Institute for Creative Media Technologies (2015 – 2017).
---
---
Host
---
Miriam Hie

Miriam Hie first studied sinology and journalism before completing her acting training in film school. Her career as a TV presenter and actress began at ORF (25 – Das Magazin), then in Germany with ZDF (Infolympia), and then with Servus TV, where she presented the film magazine Lichtspiele, along with the weather report Na Servus.
For three years, Miriam Hie has been a radio moderator for 98.3 Superfly the Morningshows. In addition, she regularly works as an event presenter and spokesperson. Recently, the two-time Romy nominee wrote her first stand-up program.
---
---